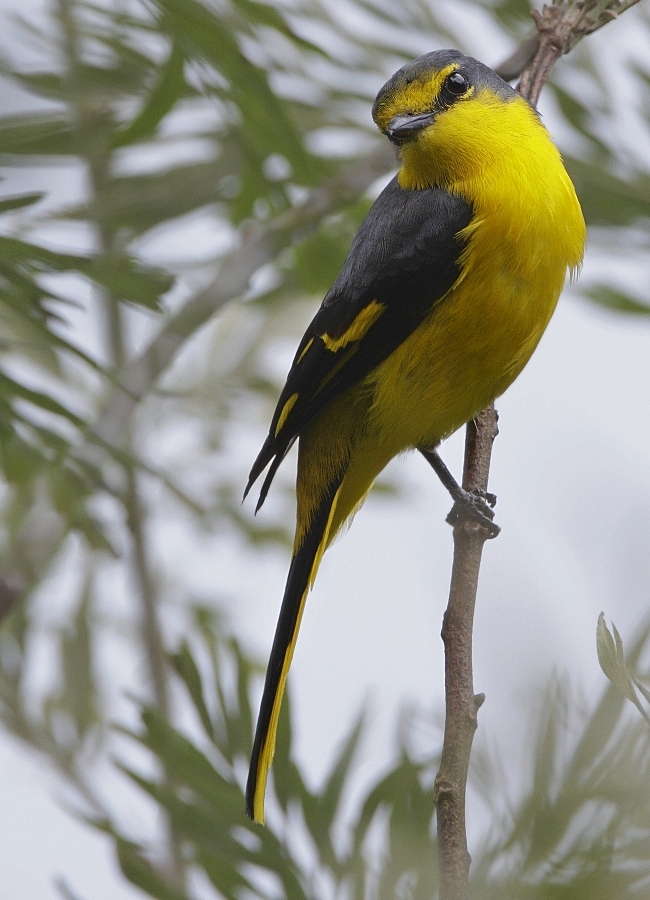 Scarlet Minivet (female) - image © Rajiv Lather

Scarlet Minivet (Pericrocotus flammeus) is a resident in Himalayas and hills of India. Five sub-species - P. f. speciosus, P. F. fraterculus, P. f. andamanensis, P. f. flammeus, and P. f. semiruber.
Size: 21 cm Weight: 29 gm
Identification: The Scarlet Minivet is a songbird that is also known as the Orange Minivet. It is distinguished from other Minivets by its brilliant colored feathers, which are described as scarlet to a fiery orange color. The colors of the male are black and orange-red to scarlet. The female is gray and olive-yellow above, yellow below with 2 yellow bars on black wings. The juvenile male shares the same coloration as the female until it reaches maturity. The song of the Scarlet Minivet is described as a pleasant whistling sung in flight or perched.
back to Scarlet Minivet main page