Kingdom: Animalia Phylum: Chordata Class: Aves (Birds) Order: Charadriiformes Family: Laridae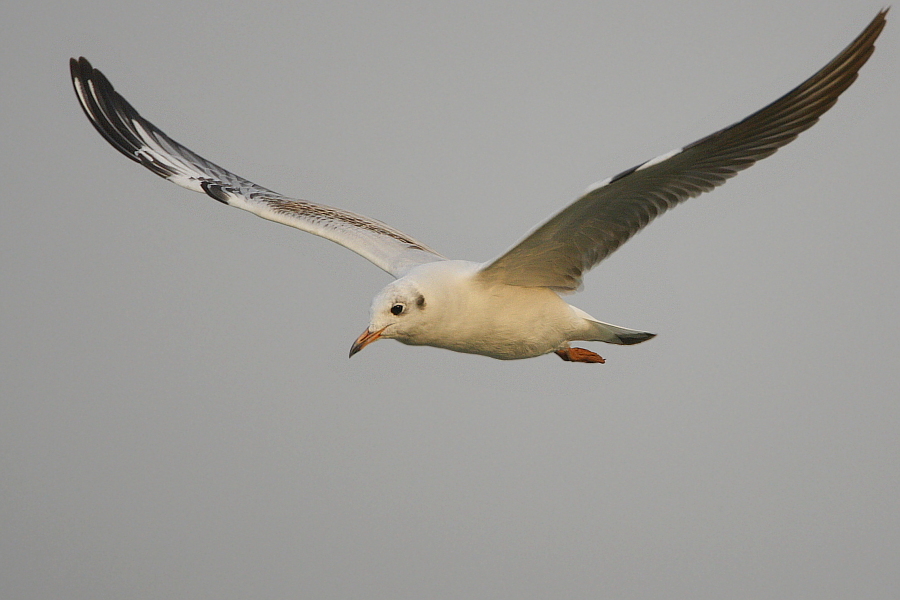 Common Black-headed Gull - photo © Rajiv Lather

Common Black-headed Gull (Larus ridibundus) is a widespread winter visitor and passage migrant in India. Size: 38 cm

Description: Adults in breeding plumage: Back and upper wings pearly gray; outer primaries white, tipped with black; outermost primary has a black leading edge; underside of primaries dusky; front of the head has a chocolate-brown mask or hood which extends back to the ear; there is a prominent white eye ring; remainder of plumage white, tinged with pink on the breast in spring; bill and legs red. Adults in winter: Most of the black on the hood gone, though a prominent spot remains behind the eye. Immature: Also lack the hood; upper wing mottled with brown; brown band near the tip of the tail; the bill is yellowish or flesh-colored, tipped with blackish brown; legs are yellowish flesh.

Range: This is an Old World species which breeds in northern Europe and Siberia.