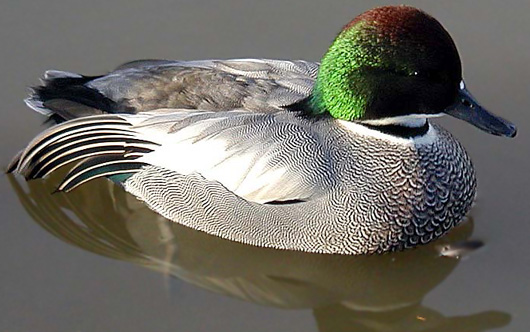 Falcated Duck (Anas falcata)

Falcated Duck (Anas falcata), also known as Falcated Teal or Bronze-capped Teal, is a winter vagrant in north and east India. This bird is found in the wetlands. Size: 50 cm.
Identification: The adult male has a striking plumage, generally vermiculated grey with a largish, chestnut and metallic green colored head. Throat is white. The black and white tertiaries extend over the tail as a striking bunch of plumes.
Local Name: Kata Sinkhur Food: generally vegetable matter.