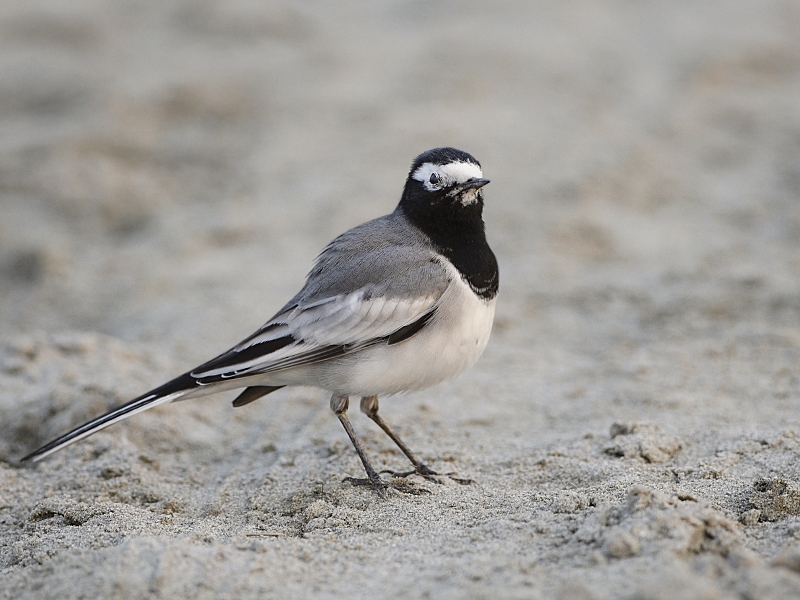 White Wagtail (Motacilla alba alboides) - photo © Rajiv Lather

White Wagtail (Motacilla alba) is a local resident (Himalayas) and widespread winter visitor in India.

Size: 19 cm

Identification: Slender bill, black cap, nape, throat and upper breast. White forehead and side of face with a black eyeline. Gray back and white patch in wing. White underparts and black tail with white outer tail feathers. Dark legs. Female has pale throat. Juveniles have duller, browner plumage.