Kingdom: Animalia Phylum: Chordata Class: Aves (Birds) Order: Passeriformes Family: Passeridae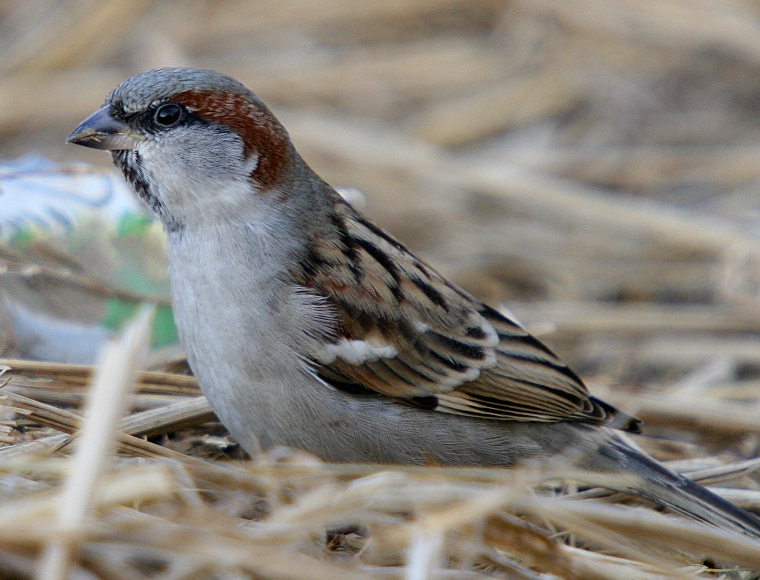 Sind Sparrow - photograph © Rajiv Lather

Sind Sparrow (Passer pyrrhonotus) is (now) a widespread resident in north-west India. Size: 13 cm

Identification: Slightly smaller than House Sparrow. The male can be identified by the grey ear coverts and the crescent chestnut around the ear coverts.