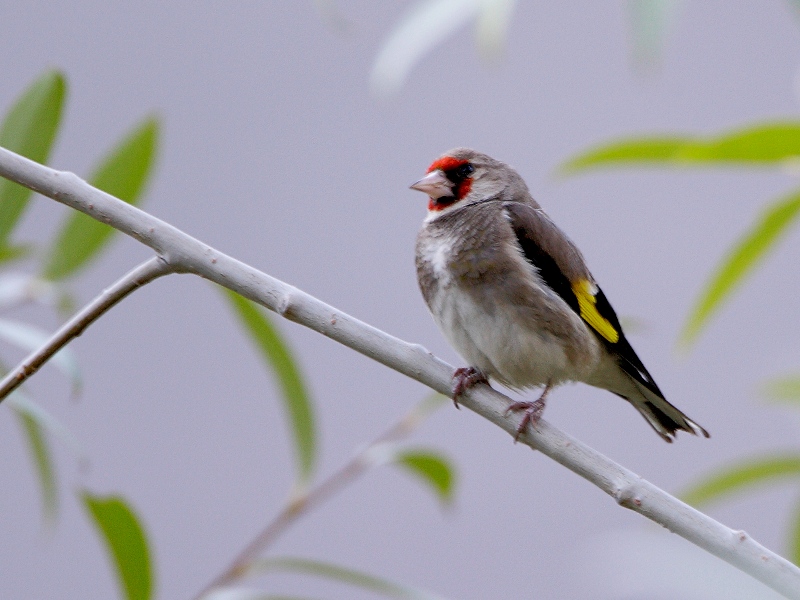 European Goldfinch (Carduelis carduelis) - photo © Rajiv Lather

European Goldfinch (Carduelis carduelis) is a resident and winter visitor in western and central Himalayas.
Size: 13-15 cm; Wingspan: 22-26 cm; Weight: 15-19 g
Identification: A highly colored finch with a bright red face, yellow wing patch, brown upperparts and white tertial markings. The ivory-colored bill is long and pointed, and the tail is forked. Sexes alike. Juveniles have a plain head and a greyer back but are unmistakable due to the yellow wing stripe.
Habits: Sociable, often breeding in loose colonies. They like trees and bushes with areas of tall weeds nearby. These passerines migrate to southern warmer regions in the winter.
Food: Seeds and insects.
Call: A liquid, twittering song with trills.
Breeding: Nest in outer twigs of tall leafy trees. Eggs: 4-6; Incubation: 11-14 days; Fledging: 13-18 days.